IT'S NOT ENOUGH ANYMORE TO WORK FOR SOMEONE ELSE'S DREAMS.
It's time to make your own dream real...
YOU'RE ALREADY A NATURAL COACH.
YOU KNOW IT. YOUR FRIENDS KNOW IT.
NOW IT'S TIME FOR THE WORLD TO KNOW IT.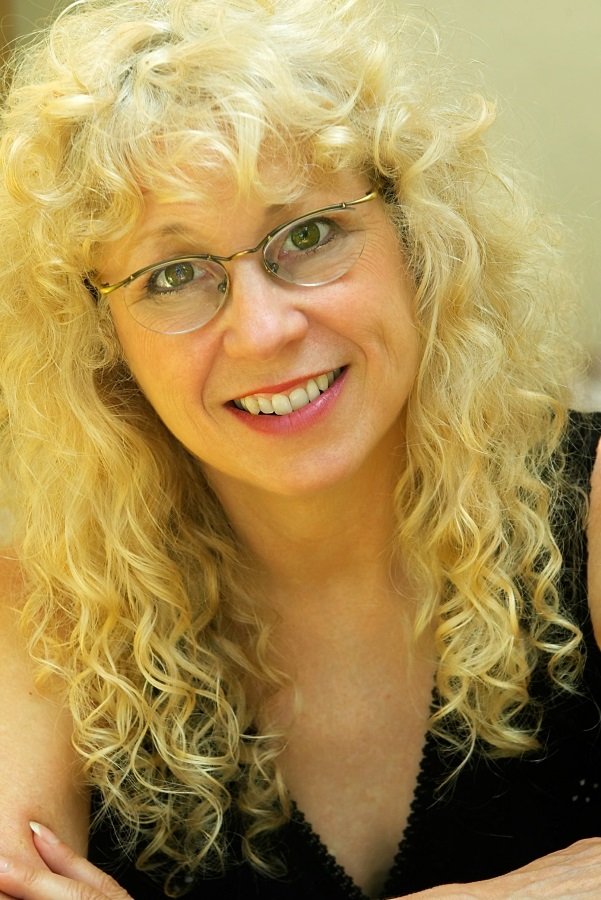 DON'T LET THE DREAM OF BEING A PROFESSIONAL COACH FADE BEFORE YOU DISCOVER WHAT YOU'RE "MADE OF."
Don't assume it's too "hard."
YOU'RE MUCH SMARTER, tougher, creative, ambitious, and worthy of success doing something you love than you think.
Perhaps...
...you already work in the corporate world - and it makes you great money, but keeps you yearning for something more personal and fulfilling...
...you're already a healer, a therapist, a counselor, a coach - and find yourself wanting a "technique" or "method" that can get quick results for the one thing every woman you work with asks you for: help with romantic relationships...or,
...perhaps you're not completely happy with your own romantic life right now, and so you're waiting until that changes to truly believe you can help another woman with hers (you're actually in the perfect place to help other women - and your own love life, too. RRRCT is filled with stories of relationships and marriages happening during Training)...
NO MATTER WHERE YOU ARE IN YOUR LIFE, NO MATTER WHAT'S GOING ON FOR YOU - YOU'VE ALREADY HAD SO MANY "WINS" YOU MAY NOT EVEN BE AWARE OF!
All the moments in your life where you "rose above" something painful and frustrating are what made you deep.
They made you profound.
These moments - your history - will enable you to help other women in SO many ways...
It's time for you to realize your gifts, to stop seeing anyone else as "above" you - and to step out as the one your clients call "The Coach."
When you learn "The Rori Raye Method of Coaching," you'll find yourself deep in a complex, fascinating, dramatic, theatrical, highly artistic and intuitive "style" of coaching that brings out your gifts and uses every one of them. 
Though The Rori Raye Method should be impossible to teach, because it's so improvisational and creative...RRRCT has proved, over 7 years, that you can learn The Rori Raye Method, build a complete website and business plan -
 - AND become a hugely successful coach in a way that brings out your unique brilliance.
RRCT 2020 Winter Session Is NOW Enrolling!
If you have questions, and would like to meet with Rori or an RRCT Master Coach Teacher - Just contact Melanie, the RRCT Administrator:
OUT OF THE 95 WOMEN WHO'VE EVER BEEN ACCEPTED INTO RRCT - HERE ARE JUST SOME OF THE SUCCESSFUL RRRCT GRADUATES YOU LIKELY ALREADY KNOW:
Helena Hart, Sami Wunder, Adrienne Everheart, Amanda Neill, Megan Weks, Gabrielle Grae, Viona Haven, Andrada Dan, Teal Elisabeth, Leigha Lake, Jeanine Staples, Tatia Dee, Carrie Stanford, Dominique, Valarie O'Ryan, Michelle Manley, Naomie Thompson, Natalina Love, Teresa Clement, Debra Darlen, Dominique Mellinger, Beth Ellen, Christine Rich Hanson, Vero Vidal, Heather Allison, Jane Mary, Shahrzad, Mariah Gray, Jenn Jolie, Leah Leaves, Silk Celia, Dr. Jeanie Short, Korina Felkers, Rogue, Anna Eden, Morellis Chuecos, Marguerite Elise, Jeanie Wilder...and many, many more, including new coaches from RRCT 2020
All of these star RRCTers are working coaches, offering programs, speaking and coaching on world stages in 5 different languages, and coaching on Siren School Live programs and classes.
The total cost of the 22 week-long RRCT  program is $8977.00, with several payment plans available. 
RRCT HAS AN UNMATCHED TRACK RECORD OF TRAINING AND MENTORING COACHES TO BE SUPERSTAR COACH "GURUS" - 
And you will be one of them...
Here's a message from Helena Hart about her RRCT experience...
From Helena Hart at HelenaHartCoaching.com
Secure Your Space In RRCT 2020
(ONLY 10 WOMEN WILL BE ACCEPTED),
AND YOU'LL BEGIN WORKING WITH RORI RAYE TODAY TO CREATE YOUR NEW LIFE AS "THE COACH..."
Why RRCT?
Hi, this is Rori Raye. I am so happy to know you, and would feel honored to be your mentor on this amazing journey you're about to begin on a brand new chapter of your life.
After a life of people pleasing, crumb taking and confusion around nearly everything - love, relationship, men, work, even about "my place in the universe" - I hardly knew what I was doing on this planet, much less what I wanted to eat for breakfast.
From there, over the years, I figured out what I was doing that was pushing men, money, and fulfilling work away from me - and begin reversing everything in my life.
As I began to write, teach and coach the methodologies, systems and Tools that I'd created for myself - one thing became crystal clear.
If there had been someone to help me through my journey, I would've gotten there so much faster.
And that's where you come in.
As a coach, no matter where you are in your life right now - you can help lift up every woman you meet.
You can contribute mightily to lifting up the entire world.
I believe we clean up the world, and create peace on this planet one small "pool" at a time. One idea at a time, one sentence at a time, one person at a time, one thought at a time…
And I know you've been thinking many thoughts and having many ideas and wants about how you could make this world a better place.
It is those thoughts, feelings, ideas and wants that will make all the difference for you, for everyone around you, and for the clients who'll pay you well for your wisdom.
I look forward to mentoring you every step of the way, through the Rori Raye Method and the Modern Siren tools, to quickly get you results and build your confidence as The Coach. 
I'm asking you to think of yourself as "The Coach" rather than "a coach" for this simple reason: You ARE The Coach in the things that have sustained you in your own life.
Whatever those things are - you are the coach of that process.
You are the authority for any woman who needs help in that area - and there are so many.
What you will learn with the Rori Raye Method is to harness your artistic, intuitive skills so that you're constantly in connection with your client's subconscious - rather than just talking superficially.
By being able to connect your client to her inner workings so quickly, she will begin to experience transformation in a safe way with you - even though she'll be moving through change in her life at lightning speed.
Your skill with the Rori Raye Method will be to move her past her defenses in such a way that, even though she's moving fast, she will not be resisting the quick changes and shifts from her inside.
You will be freeing her to experience change in a fun way, and free yourself in the process.
The Rori Raye Method is all about focusing on process, not on goals and results - and this is why you will get your clients to their goals and results so quickly!
I look forward to working with you, teaching you, and mentoring you to spread what it is that makes you The Coach across the world.
Love, Rori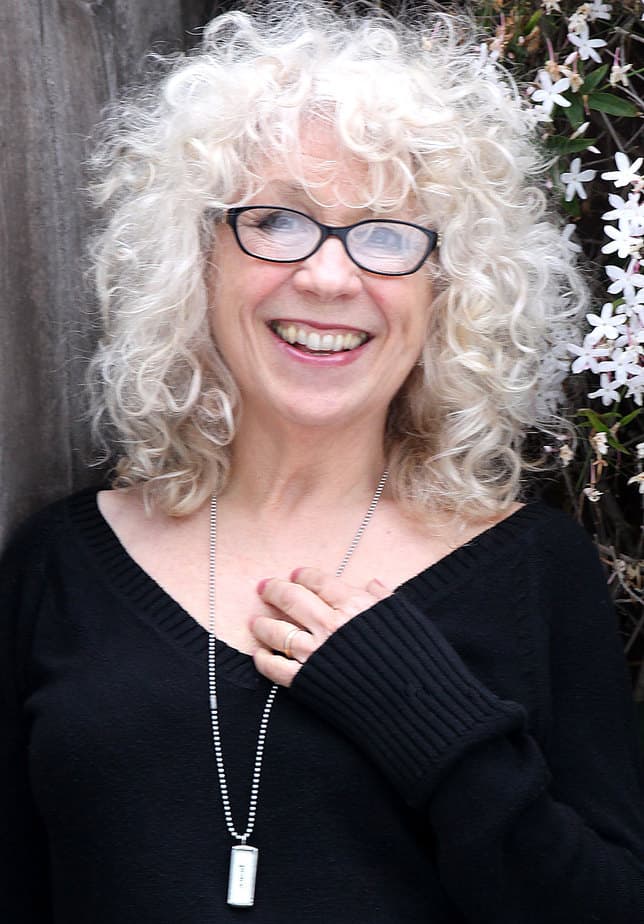 If you're at all like me, what you want is a  real life.
Not just ideas in your head, wants that don't come to anything, dreams that fade as soon as what passes for "real life" shows up (5 minutes after you wake up), men who come and go, promises that aren't kept, same-old-same old that repeats itself over and over again.
Sometimes things spike, things are new and fresh, you feel alive.
And then those go away and all we're left with is a yearning for that "zone" again.
You're a women.
You have an amazing bit of profoundness in you, that society, civilization, and everything we "see" out there barely acknowledges.
You understand chaos, you understand complex wants that often seem to conflict.
If you're like most of us women, you often feel what other people are feeling and believe it's what YOU'RE feeling.
...You get talked into other people's lives and stories and rules - just because that's what we were taught from the beginning.
So - what is "a real life"?
If you're anything like me, a "Real Life" is where you wake up wanting to see something, experience something, "do" something, hear something, taste something, and you feel so excited you want to move your body out of bed.
And then, when that's done, or begun, or experienced, some NEW urge and desire surfaces, and then you follow that.
As The coach - you can have a new definition - your OWN definition! - of "work."
Instead of bending your wants, needs and desires to someone ELSE'S schedule and priorities, you get to:
... climb out of bed when you want...
...work in your PJ's - or naked!...
...work while you're cooking, watching TV, playing with your dog, cat or children, sitting in bed, out for a walk - even in your car or waiting in line at the supermarket...
...make a difference in the world YOUR WAY. You can make a better world for all of us by expressing what's in YOUR heart - not someone else's...
...constantly become a better and better coach as you work with each client and learn on the job. The subtleties, intricacies and huge capabilities of The Rori Raye Method become an extension of the way YOU see things...
...see your OWN romantic life grow in depth, width, thrills and strength, as you leap levels of understanding yourself, men, and how love "works..."
Through RRCT...
...once you discover how the connection between your desires and wants and your actual experiences of "work" AND "love" can be so smooth and intuitive - you'll find yourself knee deep in a more interesting, vibrant, satisfying, happy  "real life."
Things start showing up. Men, love, money, fun...
And this is what we call "happiness."
Being an entrepreneur is a natural place for a woman.
RRCT sets you into this new, vibrant place where your wants and desires lead the show.  Where amazing things show up, where you instinctively and organically "get" things done, where you make new and awesome "things" that you always wanted to make.
Where you all of a sudden are "in charge of you" in a new way - and you feel "professional," instead of a "hobbyist."
Where the "fraud" feeling you may have once had (we ALL start there!) becomes a good laugh, and you feel able to do what you want to do - to be useful, to be known, to be seen, to be well paid, to say what you think and feel and have the world HEAR you.
RRCT is your place where amazing things you may have once let "by" - all of a sudden are FELT. Things that have to do with YOUR happiness in the whole WORLD that may have always felt like dreams, but "just out of reach."
In RRRCT, what you might have thought was "out of reach" all of a sudden happens for you.
All of a sudden, it all feels "real.
If you feel an urge to have something MORE than what you're living now, be a coach. Change people's lives - and change your own.
Love, Rori
From Leigha lake at LeighaLake.com

From Tatia Dee at PowerToLove.com
From Carrie Stanfield at CarrieStanfieldCoaching.com
"Becoming a Certified Rori Raye Coach has opened huge doors for me.
Throughout the training, Rori shared all of her secrets and taught us how to use her tools to transform any client's situation. From "Day 1" we jumped in practicing, coaching and role-playing and this quickly helped me to gain confidence and develop my skills as a coach. I learned how to "create in the moment" and work with clients. I am now able coach any client with any situation. I feel so blessed to say that my job is transforming love lives.
One of the things about this training that really made a difference for me was how Rori worked with me individually to help me develop my own brand and style. It was through the RRRCT training the my unique "Alluring Type B Woman" brand was developed and without a doubt, I know that my brand is the thing that has set me apart from every other relationship coaches out there on the internet today.
-Carrie"
Secure Your Space In RRCT 2020
(ONLY 10 WOMEN WILL BE ACCEPTED),
AND YOU'LL BEGIN WORKING WITH RORI RAYE TODAY TO CREATE YOUR NEW LIFE AS "THE COACH..."
Frequently Asked Questions (FAQs)
1. What material will I have access to in the RRCT 2020 program?
In addition to the hours of RRCT video, audio and live, personal, one-on-one work with Rori Raye, you'll also have access to the over 150 hours of recordings and 16 hours of video from the live classes with the Pilot Program of 2013, access to the Love Forever program, Make Him Fall For You ebook, bonus books and programs, and the RRRCT 2019 Class Video Recordings for your primary reference material.
2. How do I know if I'm a good candidate for this Training?
Because Rori's been through a rigorous coach training herself, and been a practicing private coach now for 15 years as well as developed an entire "Rori Raye" method of coaching with a huge catalog of programs -  Coach Training is rigorous, demanding, and time requiring.
You don't need to have any formal training of any kind, or be a therapist or coach to be qualified. Rori believes if you have natural talent in connecting with people who need you, tremendous compassion for yourself and other men and women, a working knowledge of the Rori Raye Method and a strong desire to give advice, help women find love, and have meaningful, fulfilling work - you'll be GREAT!
And if you are a therapist, or in the helping professions as a bodyworker or teacher, or perhaps a teacher of performing or fine arts, or a beauty professional - and you'd like to ramp up your professional possibilities and be referred clients by Rori - this Coach Training is a perfect match for you.
If "giving advice" comes naturally to you, and you feel you have a good sense of where people you meet and talk to are really "coming from" - coaching is a logical career track.
If you have the patience to listen to people who're in pain and need your help - without quickly jumping to judgment of them or trying to
instantly impose your ideas onto them - then Rori Raye Coaching fits you. Because this "method" is all about focusing on the process of loving and allowing love in - even though the Tools bring quick results - patience and compassion are key.
Don't worry too much about your confidence level - confidence is something that gets built through practice, and there'll be lots of practice in the Training. Also, you'll be working directly with Rori. She won't soft-soap you or let you get off without actual experience she can see and hear.
*If you're most interested in the  Coach Training as a personal development experience - and aren't sure you actually want to create a business as a coach - please let Melanie know. Rori would love to have you in the RRRCT class of 2020, and can discuss if Business Siren - BIZ is necessary for your needs.
3. What if I'm not sure if I have anything to offer to women who are struggling with relationship issues?
Think about this: Your personal story is crucial here. It's crucial to the kinds of clients you'll attract, and it's crucial to your marketing strategy. But that doesn't mean it has to "look" a certain way. What many women need is someone who can HEAR them. Who can identify with them. Who've traveled the road they're traveling and come out in a better place.
So:
If you've survived and escaped an abusive marriage or relationship - you can help other women do the same...

If you've recovered from a painful divorce or breakup and are now working out dating - you can help other women do the same...

If you're great at Feeling Messages and feel good with YOURSELF - your skill will be incredibly valuable to women who desperately need to find their inner "poet"...

If you've passed through traumatic events of accident and abuse, are healing and feeling good with yourself - your story alone will help women, and the skills and compassion you've learned will shine the light on a fresh path for them...
Women need very specific skills to let love in and be happy, so don't be deterred from a dream of having your own business as a professional Rori Raye Relationship Coach by something you "think" about what that "requires." Coaching wasn't even a profession a few years back. Now it's still one of the fastest growing professions there is. Coaching Schools are popping up everywhere. If it's what you want, and you're drawn to the Rori Raye methods and programs, and they work for you - and you enjoy working WITH the Tools...we'll be a good match.
What's important is that you have some sense of how you see yourself using your Coach Training out in the world. That you're able to visualize yourself having an entrepreneurial private business as a private "love" coach. That you believe enough in your abilities and talents and stick-to-it-ness to embark on this rigorous, five-month training that will help define your gifts and strengths, "brand" you and your unique talent and ways of working with people who are soon to be your clients, test you, and get you started.
4. What if I'm not in a relationship now?
You might think that it's necessary to be married or in a great relationship in order to be a "credible" relationship coach - and that's just not true.
Mama Gena - hugely famous and successful "love" and "female empowerment" guru in New York City and world-wide - didn't skip a beat when her marriage ended (and it wasn't a pretty story). She's just as famous and just as successful and still fills her huge events at high prices.
I can name you several relationship and love coaches I know (and I'm sure you know many of them, too) who aren't in any kind of relationship at all, and are still in big demand. We ALL know that therapists hardly ever have the kind of personal lives we'd admire - and yet, they can help other people brilliantly.
Many exceptional Rori Raye Trained Coaches are single - and helping their clients to date and find love brilliantly and quickly.

5. Why are you teaching us your coaching method?
From Rori: I want to have a real legacy, to make sure that my methods reach out to women all over the world for many years to come - and it seemed to me that the best way to make this happen would be to train new coaches in my methods, and help them reach out to women all over the world.
6. What if I feel that I am "tech challenged?" Can I get help on getting my website up and running?



It is essential to get a basic website set-up and hosted on your own domain name, before Business Siren - BIZ begins, and RRCT will give you the information and direction you need to help you do that.
I know that much of this may not make sense as you read it - if you feel you're "tech-challenged" - but it will be laid out to you with detailed instructions, and we'll hold your hand through the whole process:
RRCT does not "provide" a website. We provide you with recommendations and resources with "packages," and then we provide hands-on-help, based on your own decisions.
We are about teaching you HOW to do business, and how to make decisions throughout your career.
The website itself is more a teaching tool than anything else. However, in order for you to learn - we want you to have a REAL, functioning website that will work for you brilliantly when you're done with training!
Making your new career as a coach REAL is part of what creating the website does for you - and we'll help you through the emotional parts of that experience, also.
You will be directed to one of 3 website options, based on your technical abilities and your pocketbook.
We can help you set up a website for free on Squarespace, using their platform and customer service. costing only their standard monthly hosting fee.
We can also direct you to set up a site on WordPress, easily and in a fun way...
You can hire a webdesigner of your choice, and Rori will personally interact with the designer to make sure your website is not just "pretty" - but FUNCTIONS as it should for a successful coaching practice.
Once you're set up and "playing" with your new website - we'll help you do everything else.
7. What is the cost and benefits of the RRCT 2020 Certification program?
*The total cost of RRCT "Training" is $8977.00 (a discount of $1500 from the cost of taking the Modules separately). This can be paid all at once, or through a 3-payment plan.
*"Certification" is a separate "Module" of RRCT, is not necessary for your growth as a professional coach, yet has many advantages: You'll be on the Rori Raye Coach Directory, and experience the live, personal, online, video Zoom interview and assessment required for Certification with Rori herself.
This requirement for Certification is almost always a part of any coach training program, to make sure a graduate represents the standards of the Training out in the world.
The cost for Certification, including your session with Rori and inclusion on the Coach Directory, is $1000.
***The "Certification" process includes:

Inclusion on the Coach Directory on both CoachRori.com and the Rori Raye blog at blog.HaveTheRelationshipYouWant.com
Guest Posts on blog.HaveTheRelationshipYouWant.com and CoachRori.com
Your personal "Interview" and "Assessment" session with Rori Raye
Once you're Certified, you can put that "badge" on your website.
*If you'd like to be Trained throughout RRCT by Rori herself - personally and privately each week (including the development of your coaching business),  and go at your own pace (faster or more slowly), the cost of "RRRCT Gold" is $18,500.
9. Is RRCT licensed or certified by any coaching federations or organizations?
RRCT has no affiliations with or accreditation by any coaching organization (though I'm familiar with most of them).
From Dominique - http://www.SexandHeart.com
"I LOVE what Rori has created. She has put together an AMAZING and amazingly comprehensive program which will take you through not only what it takes to be an AWESOME coach who can truly make a difference in the world, teaching you all the tools and skills needed, she also walks you through ALL of the business aspects as well, teaching you how to create your website, how to write, as well as put into place strong marketing for optimum visibility. And so much more.
She is totally hands on, guiding you every step of the way, and with the Master Teachers as support, you have no option but to emerge from this intense yet hugely rewarding training program a changed woman as well as a great coach.
I so enjoy being a part of RRRCT and look forward to teaching and guiding many more classes to come.
If you've at all considered becoming a Rori Raye Coach, than I encourage you to just DO IT. You will feel so thankful and delighted you did. Your outlook on life and love will shift in some vert profound ways.
I look forward to working with you very soon.
xxoo Dominique